August 7th 2021
Sydney Opera House; Utzon Room Series
Our just-announced Sydney performance will follow our highly-anticipated Melbourne Recital Centre performance. Our program highlights our
tickets/info here
July 26th 2021
Melbourne Recital Centre; Spotlight Series
We're stoked to have been invited to perform in MRC's 2021 Spotlight series. This will be the Melbourne performance of an exciting program;
Westlake
High Tension Wires
Lim
The Weaver's Knot
Bartók
String Quartet No. 3
Wolfe
Dig Deep
tickets/info here


^

^ ^

^ ^ ^ upcoming ^ ^ ^







v v v previously v v v

v v

v

February 27th 2021
3MBS Haydn Marathon
We'll be contributing to this year's 3MBS Marathon with Haydn's Op. 64 no. 2 b minor quartet, made possible to watch online by Melbourne Digital Concert Hall.
tickets/info here
February 3rd-7th 2021
Bendigo Chamber Music Festival
We were lucky to feature at this year's BCMF, and enjoyed presenting a recital of Haydn & Schumann, performing Purcell Fantasias, and joining forces with other outstanding guests artists throughout the festival to perform Suk's Serenade, Mozart Oboe Quartet, and Weber's Clarinet Quintet with David Griffiths. (thanks to Madeleine Jevons for joining us once again!)
tickets here
general festival info here

January 22nd 2021
fortyfive downstairs
Rathdowne joined pianist Tamara Smolyar in a live and live-streamed performance of Schumann's 3rd String Quartet and Shostakovich's Piano Quintet in the beautiful theatre space at fortyfive downstairs.
tickets here, and still available after performance date
photos courtesy of Timmy Seal and livestream footage
January 9th 2021

Peninsula Summer Music Festival

Our return to PSMF had us performing once again in another beautiful Mornington Peninsula location, this time at The Briars, performing Haydn, Mozart, and a selection of duos and trios. Madeleine Jevons joined us in Harry's place.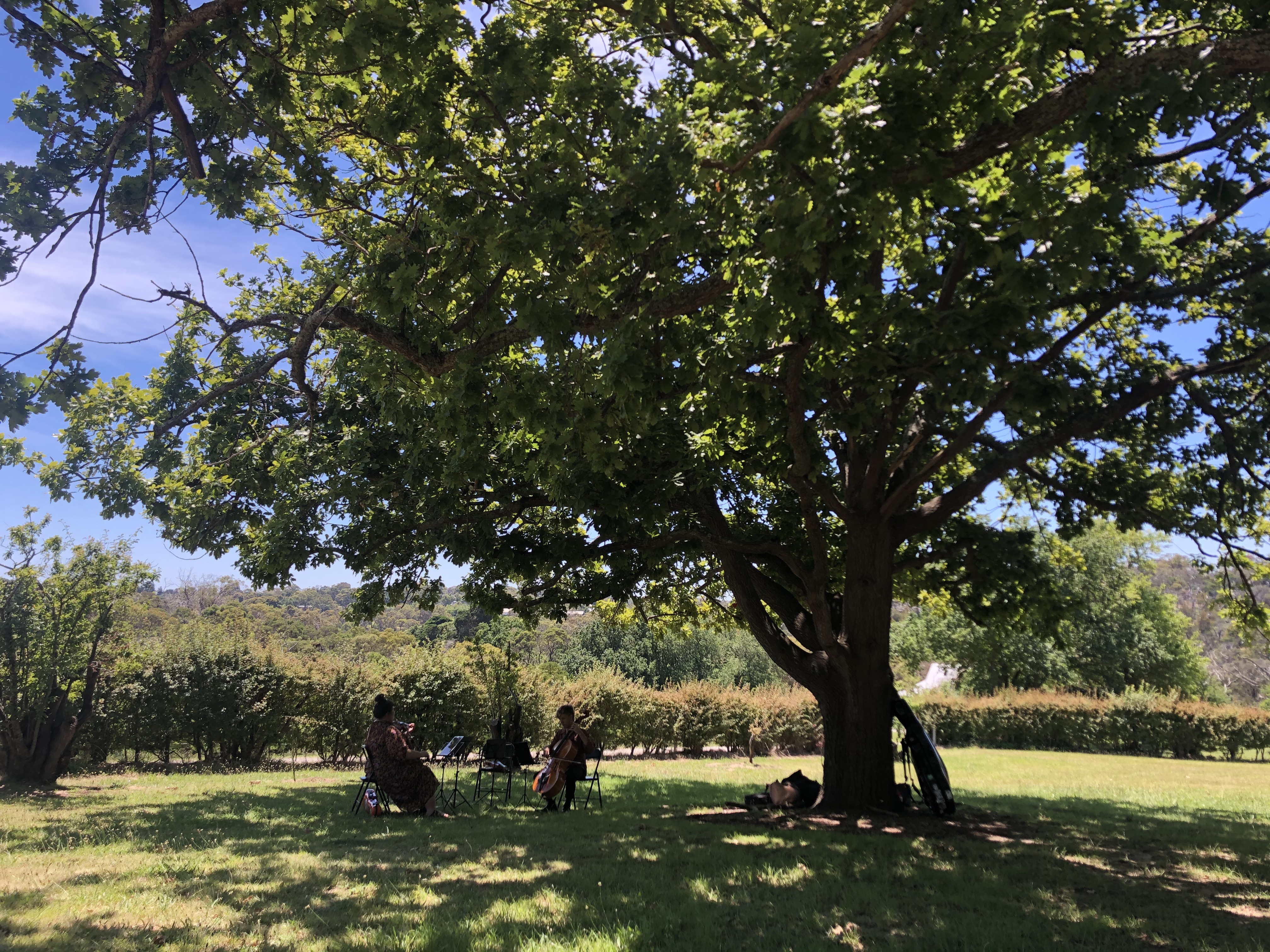 November 27th 2020

Melbourne Digital Concert Hall

As lockdown restrictions finally eased, we were invited to play in what was perhaps Melbourne's first live AND live-streamed classical performance since March, performing Haydn's quartet No. 2 in B minor, Op. 64.
Feb 2020

Tempo Rubato; 16 hrs Music Marathon -- A Fundraiser for our Firefighters

In light of the events of the tragic Australian bushfires, we jumped at the opportunity to be involved in Tempo Rubato's 16 hour fundraiser to support the efforts of firefighters across Australia working tirelessly to manage the disaster. We performed Haydn's Op. 64 No. 5 "The Lark" and selections from Beethoven's Op. 127.
Jan 2020
Peninsula Summer Music Festival 2020;
Rathdowne Quartet at Peninsula Hot Springs
We opened the year performing Mozart and Haydn for bathers at the Hot Springs in Fingal, as well as performing roving solo sets throughout the springs. We were lucky to be joined by Arna Morton.
write up in the
Sydney Morning Herald
photos courtesy of Karina Lamb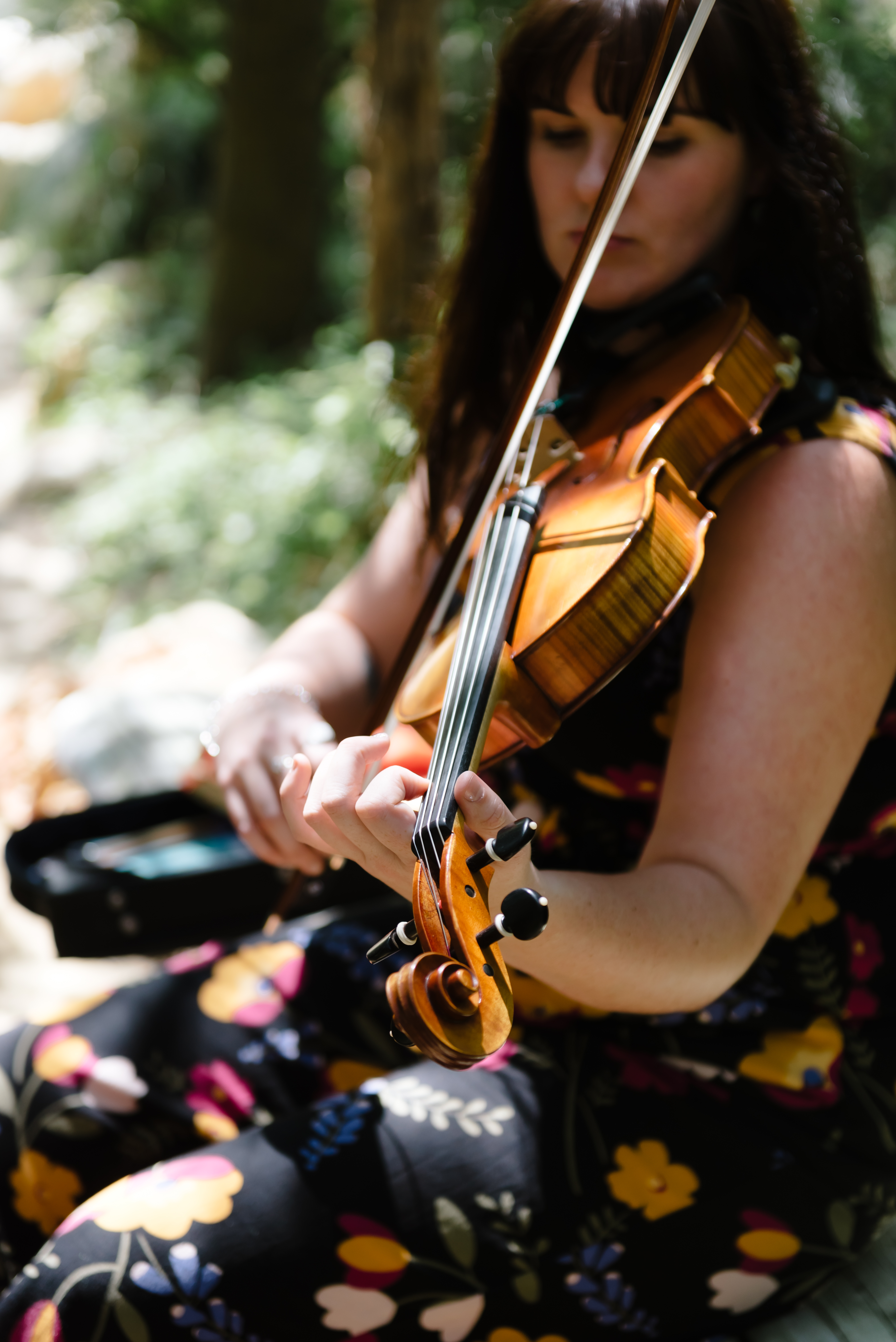 Dec 2019

Australian Chamber Orchestra Collective;
Vasse Felix Festival 2019

We performed Dmitri Shostakovich's String Quartet No. 8 with Pekka Kuusisto (FIN) in Margaret River, while on tour with the Australian Chamber Orchestra Collective.
Oct 2019

Australian National Academy of Music;
Chamber Competiton 2019

Our premiere performance was part of the ANAM Chamber Competition, performing Dmitri Shostakovich's String Quartet No. 8 (1960).